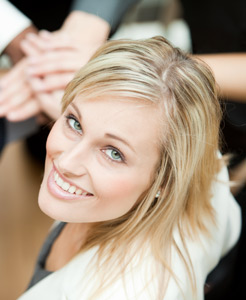 Work for a company with integrity and passion, that is established and has your back. They should have tools and resources available for your success, plus a solid compensation plan.
Products you can get behind, be excited about, that will give real people real benefits. Stay away from products that are all hype with nothing to back it up.
You need to be informed about your products, but don't let it bog you down before you even get started. You don't have to know absolutely everything before you get started selling – reading every single training document or listening to every podcast. Don't let it stop you from picking up the phone and just giving it a go! That's the only way to really learn how to build your business – by doing it.