7 Tips for Network Marketing Success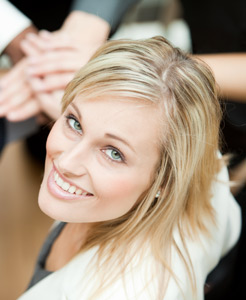 Work for a company with integrity and passion, that is established and has your back. They should have tools and resources available for your success, plus a solid compensation plan.
Products you can get behind, be excited about, that will give real people real benefits. Stay away from products that are all hype with nothing to back it up.
You need to be informed about your products, but don't let it bog you down before you even get started. You don't have to know absolutely everything before you get started selling – reading every single training document or listening to every podcast. Don't let it stop you from picking up the phone and just giving it a go! That's the only way to really learn how to build your business – by doing it.
Take advantage of the training tools and resources your company has to offer. Listen to podcasts. Go to events or take part in webinars. They want you to be successful.
When it comes to enrolling new associates, don't concentrate on giving a sales pitch. Make it about them, not about you. Concentrate on listening to their needs and what they want to get out of it. Then, you can show them how it will fulfill their need. Show people what's possible!
Take advantage of technology! I'm based in rural Nebraska, and if I can build my business here, you can build yours anywhere! Connect using Skype or video calling on your cell phone for face-to-face interaction. Get comfortable with social media and communicate often to keep connected. If you have a cell phone and a laptop or tablet, you can work just about anywhere.
With associates, work to build community and camaraderie rather than competition. Cheer each other on, and acknowledge success. The encouragement will keep people motivated and excited about selling!

Want more MLM expertise and business-building strategy from Lynn? Contact her today about personal MLM coaching, or to invite her to speak for your next team event!